CFP: Linguistic Frontiers
CALL FOR PAPERS LINGUISTIC FRONTIERS
We w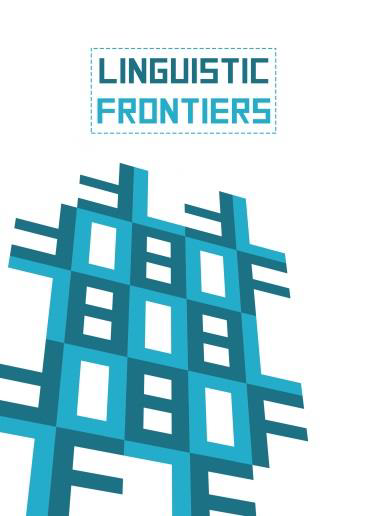 ould like to invite you to consider submitting your manuscript to Linguistic Frontiers.
Linguistic Frontiers is a peer-reviewed academic journal which focuses on the research and collaboration of linguistics and life sciences, mathematics and various social sciences and humanities applying formal or experimental approaches which are employed e.g. in traditional linguistic interdisciplines like quantitative linguistics, psycholinguistics, biosemiotics, sociolinguistics. The major aim is to transfer methods and topics among these fields of linguistic research.
As an author, you will benefit from:
• High visibility with the article and our research network
• Rigorous, transparent and fast peer review
• Advanced impact metrics Our editors will support contributing authors, ensuring a streamlined and efficient publication process. For more information please have a look at our Instructions for Authors. Please submit your manuscripts via Editorial Manager:
SUBMIT MANUSCRIPT
Submission deadline: November 18, 2018.
Best regards
Ľudmila Lacková
Managing Editor
Linguistic Frontiers is an academic journal owned by Palacký University Olomouc, Czech Republic.