Call for Papers: Language and Semiotic Studies
Dear colleagues,
I'm the Editor-in-Chief of Language and Semiotic Studies (LASS), which is a peer-reviewed academic journal (ISSN: 2751-7160) co-published by Soochow University and De Gruyter Mouton. We are calling for papers for the coming issues, and we cordially invite you to submit manuscripts. All authors who submit their articles by 2026 will have an article publishing charge waiver for publishing Open Access (with a CC BY 4.0 license).You may see the journal's profile at https://www.degruyter.com/journal/key/lass/html and submit your articles online at https://mc.manuscriptcentral.com/lass.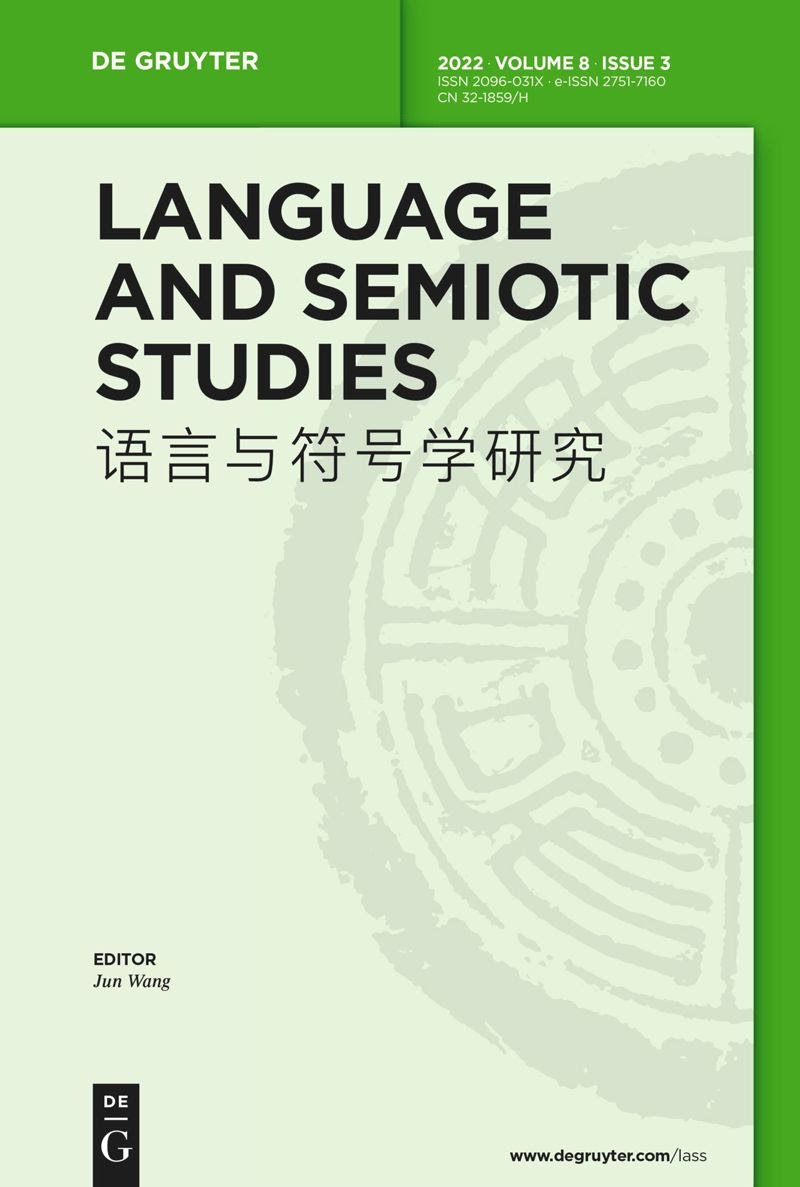 Language and Semiotic Studies publishes research works in:
· Theoretical semiotics: research papers that reflect the latest development concerning classical semiotic topics and issues, and new theoretical insights;
· The integration of language and semiotics: research papers that focus on language and how language is interpreted in terms of sign signification in the fields of linguistics, literature, translation, culture, and society.
We look forward to your contributions. Please feel free to share this information with your colleagues and associates.
Thank you.
Best regards,
Jun Wang
Professor of Linguistics
Deputy Dean of School of Foreign Languages
Soochow University, China