New issue of DEGRES is out!
The last issue of the international journal DEGRES (182-183, fall 2020) has just been published.
It is devoted to semiotic approaches of the pandemic.
Quels sont les marqueurs sémiotiques qui ont caractérisé la communication de la crise sanitaire de la Covid-19. Dans quelle mesure la variation est-elle le marqueur sémiotique le plus pertinent? 
Here the table of content: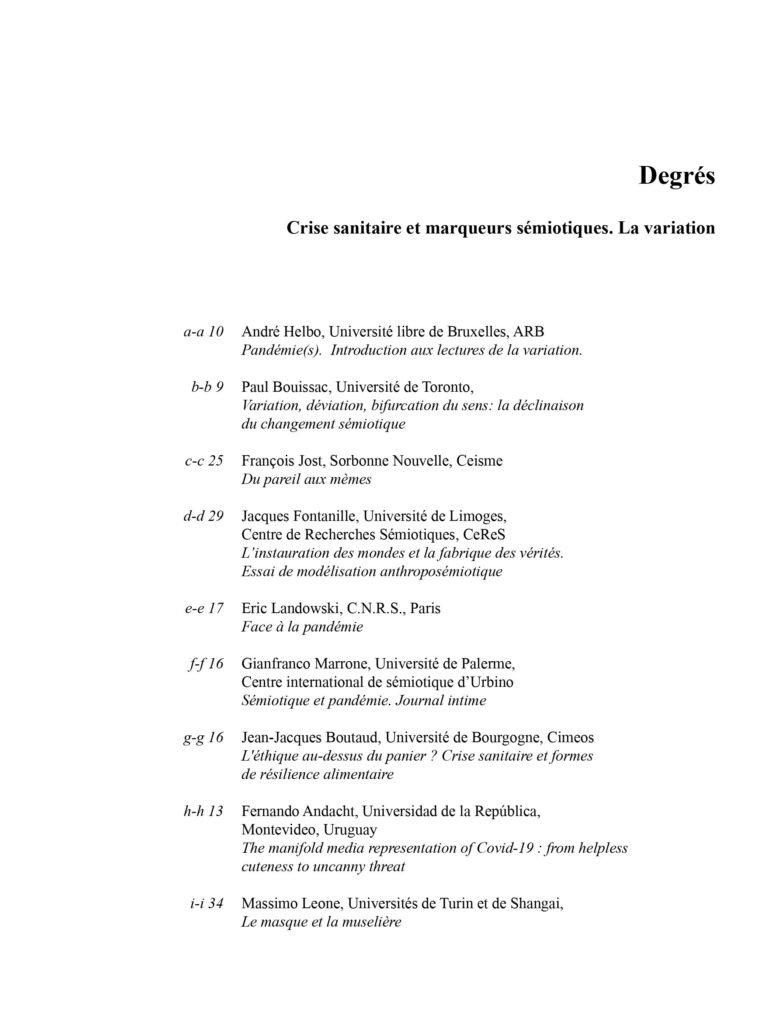 Here the complete introduction: https://www.academia.edu/44477430/Pandémie_s_Introduction_aux_lectures_de_la_variation