Jorge Lozano Hernández (1951 – 2021)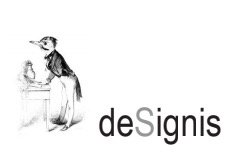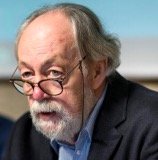 Profesor, semiólogo, director del Grupo de Estudios de Semiótica de la Cultura, catedrático de Teoría de la Información en la Universidad Complutense de Madrid, ex director de la Academia de Roma, secretario de redacción de la Revista de Occidente, gran maestro y amigo. Fue uno de los miembros fundadores de la revista deSignis, alguien que sostuvo desde sus inicios el proyecto editorial.
La Semiótica española y mundial está de luto. En América Latina lo recordaremos siempre.
Fue profesor invitado en el Doctorado en Semiótica de la Università di Bologna (D.A.M.S.).
Fue autor varios libros y de numerosos artículos publicados en revistas académicas.
El Comité de Redacción, de Edición, Científico y Asesor deSignis
22 de marzo de 2021
---
Professor, semioticians, director of the Group for the Study of Semiotics of Culture, professor of Information Theory at the Complutense University in Madrid, former director of the Academy of Rome, editor-in-chief of the Revista de Occidente, great teacher and friend. Lozano was a founding member of deSignis, one who supported the editorial project from its inception.
The Spanish and global semiotics is in mourning.
In Latin America we will always remember him.
He was visiting professor at the Doctorate in Semiotics at the Università di Bologna (D.A.M.S.)
He was the author of various books and various articles published in academic journals.
deSignis editing, scientific and advisory Committee
March 22, 2021