Interview with Farouk Y. Seif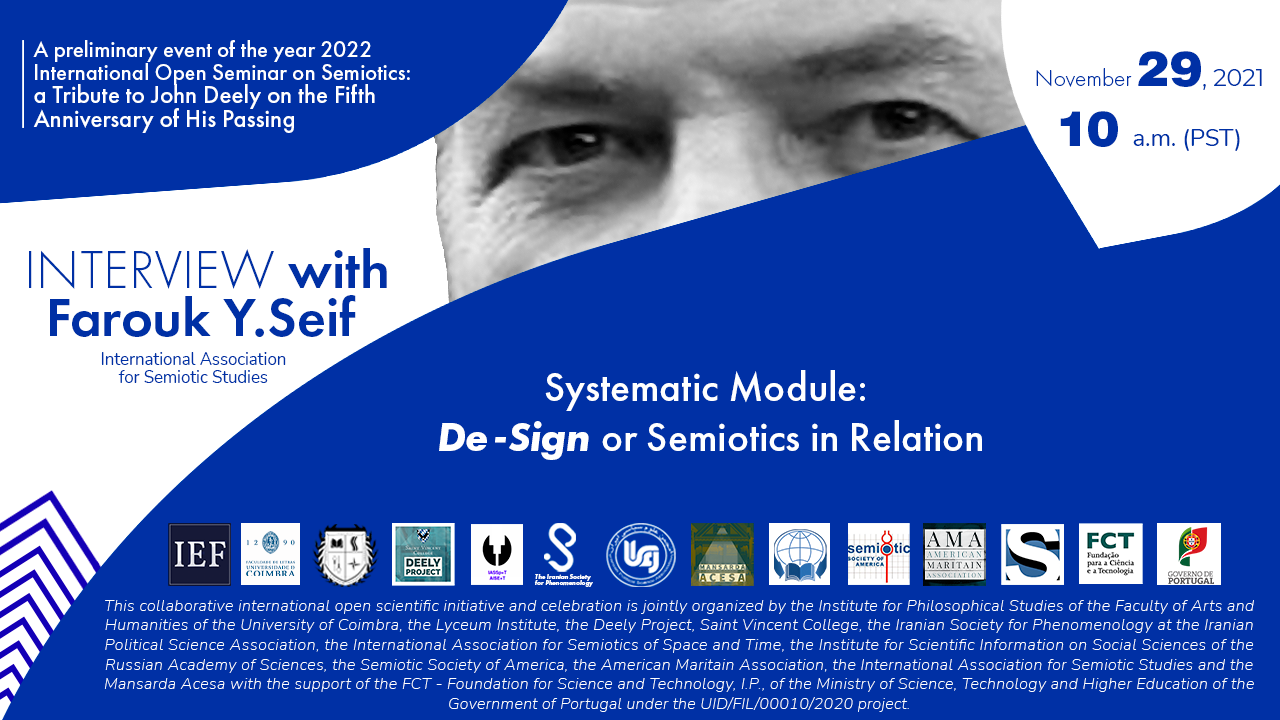 Live interview with Farouk Y. Seif, Professor Emeritus at Antioch University Seattle, to muse on the de-sign and unprecedentedness of John Deely (1942-2017), the semiotician most at the helm in our age's boundless trek beyond modernity. The interviewers are William Passarini and Tim Troutman.
This interview is part of the preliminary activities of the 2022 International Open Seminar on Semiotics: a Tribute to John Deely on the Fifth Anniversary of His Passing, cooperatively organized by the Institute for Philosophical Studies of the Faculty of Arts and Humanities of the University of Coimbra, the Lyceum Institute, the Deely Project, Saint Vincent College, the Iranian Society for Phenomenology at the Iranian Political Science Association, the International Association for Semiotics of Space and Time, the Institute for Scientific Information on Social Sciences of the Russian Academy of Sciences, the Semiotic Society of America, the American Maritain Association, the International Association for Semiotic Studies, the International Society for Biosemiotic Studies and the Mansarda Acesa.