International Summer University programme Juri Lotman and the Semiotics of Culture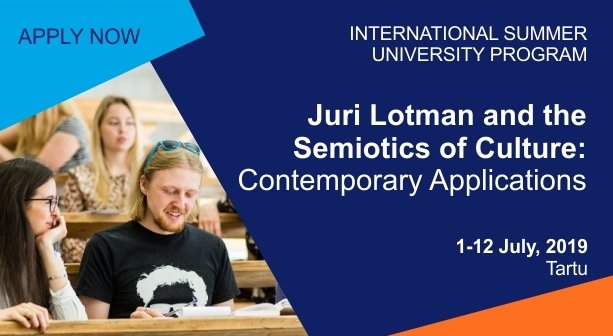 Spend your summer at a university ranked in the top 1.2% of the world's best universities.
The University of Tartu in Estonia welcomes you to International Summer University. Gain an international academic experience from one of the oldest and most distinguished universities in the Baltic States. We welcome applications from all adults including university students, professionals and other experts, regardless of educational background.
Juri Lotman and the Semiotics of Culture: Contemporary Applications
1–12 July in Tartu
Juri Lotman has been considered one of the most innovative cultural theorists in the 20th century. He established the Tartu-Moscow School of Semiotics – an international group of scholars with diverse background from literary studies, linguistics, mathematics to orientalistics, unified by common interest in semiotics.
The aim of the course is to give an introduction to Lotman's semiotic theory of culture, its theoretical background and context as well as new developments and applications of his theory in current semiotics and cultural sciences. More specific aim is to offer deeper understanding of cultural mechanisms and a set of tools for practical analysis of culture – cultural texts as well as cultural processes – that would afford new insights into